Producer – Engineer – Vocalcoach – Songwriter
Sebastian Geisler hat die Middlesex University in London mit dem Master of Arts in Tontechnik und das Vienna Konservatorium in Wien mit dem  Diplom in Instrumental- und Gesangspädagogik (Jazzgesang und Jazzklavier) abgeschlossen. Seit 1999 spielt er in diversen Bands (Pop, Rock, Alternative, Jazz, Funk) live und im Studio, u.a. Biodegradable, Tuesday, Pace, Sophane, Alyssa, Stingray, Jake und Iris. Seine aktuelle Band ist das Pop-Rock Projekt "Novasurge". Sebastian Geisler ist Teil des erfolgreichen Songwriting & Musikproduktion-Teams "The Stereonauts". Außerdem produziert er seit 2012 Filmmusik und Pop-Piano – Werke, die unter dem Künstlernamen "Sebastian Tree" veröffentlicht werden. Die von Sebastian Geisler entwickelte Gesangstechnik AVT - Authentic Voice Training wird von seinen Schülern und Künstlern erfolgreich angewendet.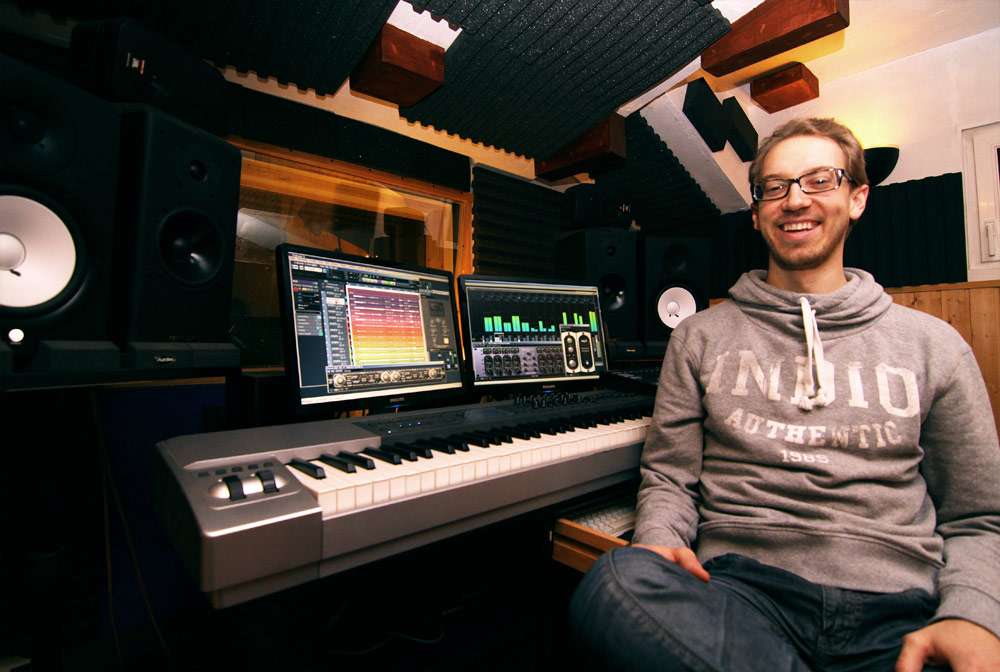 *1980 in Wien
1986 – 1998: Volksschule, Realgymnasium, Matura
1998 – 2001: Sologesang (Olga Wostry) und Klavierunterricht (Anton Perusich), 1. Preis beim dritten Wettbewerb der Musikschulen Wien (Gesang)
1999 – 2001: BWL Studium, WU Wien
2001 – 2003: Audio Engineering Diplom, SAE Wien
2004 – 2005: Bachelor of Recording Arts, SAE Wien & Middlesex University London
2002 – 2007: Gesangs- und Instrumentalpädagogik Diplom (Jazz, Rock, Pop), Vienna Konservatorium bei Iris Wiesner, Eva-Maria Valenta und Andreas Hackl
2007 – 2008: Master of Creative Media Practice (Tontechnikprojekt im Theater der Jugend mit Wolfgang Fritz, tontechnischer Leiter der Staatsoper und der Bregenzer Festspiele), SAE Wien & Middlesex University London
spielt seit 1999 in div. Bandprojekten: Rock, Pop, Alternative, Funk, Jazz
arbeitet seit 2003 als Studio- und Live-Tontechniker
unterrichtet seit 2004 Gesang, Klavier und Gitarre
betreibt seit 2009 die Green Island Studios in Wien
lehrt seit 2015 Jazz- und Pop-Gesang am Vienna Konservatorium
Weiterbildungen
Gesangsworkshops/-seminare u.a. bei Ines Reiger, Monika Ballwein, Juci Janoschka, Austrian Voice Institute und Lax Vox Voice Therapy Technique.
Producing, Recording, Mixing und Mastering Workshops bei Roger Nichols (Producer, Engineer u.a. für Steely Dan und John Denver/USA), Alan Parsons (Producer, Engineer u.a. für Beatles und Pink Floyd/UK), Dario Dendi (Producer, Engineer u.a. für Placebo/UK), und Hans-Martin Buff (Producer, Engineer u.a. für Prince und No Doubt/D).
Produzententätigkeit beim Internationalen Songwriting Camp in Tirol mit Alex Forbes (Hitsongwriter/USA), Mick Rogers (Manfred Mann's Earth Band/UK), Jeff Franzel (Hitsongwriter/USA) und Robert Singerman (Produzent und Agent u.a. für REM, James Brown und Suzanne Vega/USA).